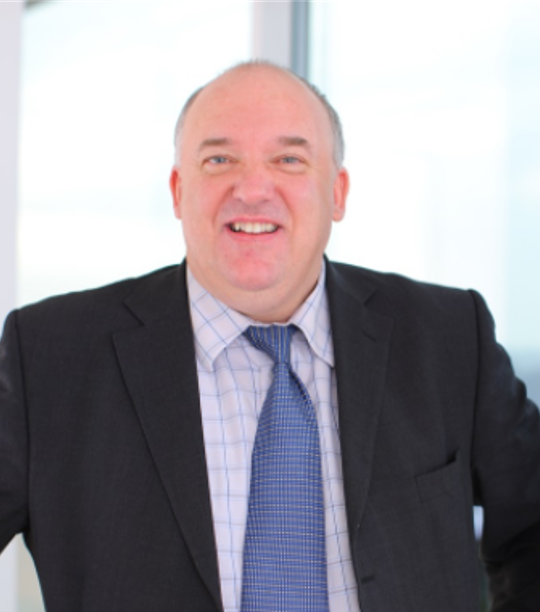 Mr. Hugh Maxwell – Speaker
Principal HSE Consultant - Chubb Global Risk Assessors
Hugh Maxwell is Principal HSE Consultant for Chubb Global Risk Assessors (CGRA, the world's largest publicly traded P&C insurance company and the largest commercial insurer in the USA), with senior responsibility for CGRA activities in Europe, the Middle East and Africa
Hugh has been a Fellow of IOSH since 2008 and FIIRSM since 2007. He is a Chair of the IIRSM Fellowship committee and recently had the honor as Chair for the IIRSM Covid-19 Recovery Webinars. He is an IOSH Ambassador and Mentor. He is also a NEBOSH champion and tries to give back by supporting the development of other HSE/Risk professionals whenever the occasion arises. He is also a Chartered Fellow of the Chartered Management Institute and a Fellow of the Institute of Leadership and Management.
Hugh has over 25 years of international Risk and HSE senior leadership supporting manufacturing, steel, foundries, construction, welding and cutting industries. From 1987 until 2017, he worked through business management roles into senior global high-risk, high profile HSE related Management roles. Building teams, developing people, modifying behaviours, increasing engagement and ownership, and sharing accountabilities and responsibility for improving HSE Management along the way.
Maxwell's background is high-risk manufacturing and risk management for people and processes operating in customer locations. As former HSE Director of Vesuvius PLC (a world leader in steel industry consumables) and Global Environmental Leader of ESAB (world's leaders in welding and cutting technologies), he has led numerous risk reduction initiatives globally. A key part of this has been through developing people, reducing risks, and saving lives. His primary risk reduction strategy - Safety Breakthrough, a management change programme, resulted in him receiving the 2018 IIRSM Excellence Award for Best International Risk Initiative. He was honoured to receive a further Award from the IIRSM as Mentor of the Year in 2019. In 2020, he was Awarded Rookie of the Year by Chubb Global Risk Advisors, a prestigious internal company award presented by a group of senior managers, for his achievements in his first year with CGRA. His first Rookie award at 57 years old!
With a passion for people engagement and development, he continues to develop others wherever possible. He remains actively engaged in mentoring with both the IOSH and IIRSM Mentoring schemes, looking to give back supporting the development of other professionals. He believes in the importance of planning for the future through people, making best use of new technologies and reducing risks wherever we can.
29 04 2021 / 12h00- 13h00 GMT +1
29 April 2021
keynote Session 6: Ensuring Excellence - mentoring world-class HSE Professionals
The importance of mentoring and developing your key HSE employees, and others, for ongoing sustainable competence development and maintenance.
A structured approach to mentoring. An insight into the IOSH and IIRSM Mentoring schemes - what can they offer you and your people?
29 04 2021 / 13h00- 13h15 GMT +1
29 April 2021
keynote Session 6 Q & A
30 04 2021 / 12h00- 12h45 GMT +1
30 April 2021
keynote Session 8: Creating the Resilient Risk Warrior - Total Engagement and Reshaping after Covid
Covid 19 struck the world and forced rapid changes for businesses. Control strategies addressed had a heavy dependence on changing corporate behaviours and thinking. The most successful businesses to this change had an inherent organisational resilience which was transferred across all aspects of the business and all stakeholders. Maxwell uses key learnings and his deep interest in risk excellence to take the new world standing to improved levels of HSE and risk engagement, control, and mitigation. He shares some key areas to focus upon - irrespective of the size or market the business operates in or serves.
30 04 2021 / 12h45- 13h00 GMT +1
30 April 2021
keynote Session 8 Q & A