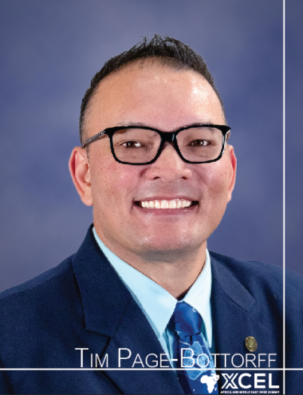 07 10 2020 / 14h10- 15h10 GMT +1
Mr. Tim Page-Bottorff CSP CIT -Speaker
keynote Session 12: Humor in Safety
WARNING: Attending this session may cause belly-aches, teary eyes, and sore sides!
Have your safety and health presentations become drab and dreary? Do your employees attend safety sessions with a kick in their step?
Spruce them up with a little humor!
Tim will present to you in a fun and light-hearted way, how to engage your employees through the use of personal anecdotes, humorous video clips, storytelling, and more. We all know that safety is a serious topic, but we can learn how to make safety training interesting and even fun! You just may find that by adding a bit of humor to your sessions, you will enjoy teaching the classes more than ever before and your students will remember the teaching points.
Add techniques to your safety presentations that can wake up a tired, bored, or inattentive audience. In fact, using humor can actually help you make serious points about safety!
Discover why adults aren't always eager to participate in safety training and what you can do to capture their interest
Learn some simple techniques to make safety meetings motivating and entertaining!
Be introduced to great ideas that will engage your family and loved ones in a way that will raise their awareness and keep them safer 24/7
HAVE FUN!